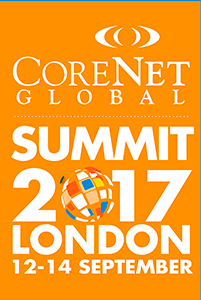 23 Dec

CoreNet Global Summit – EMEA

Blurring the Lines: Transcending Boundaries

The world is drawn on maps with lines that divide countries, cultures, people, politics, economies and ideologies. Whether physical or virtual, real or perceived, the barriers that separate people and places are widely recognized as part of our personal and professional lives. But now more than ever, those walls are crumbling. Hard lines have softened. Rigid rules have been bent. Dramatic changes in technology have altered the structure of the enterprise. Blurring the Lines: Transcending Boundaries speaks to the shifting, changing boundaries of the world in which we partner, compete, and collaborate. These changes require transformational thinking and integrated solutions. Corporate real estate professionals must examine – and exploit – the many implications of blurred lines at a time of unprecedented uncertainty. The 2017 CoreNet Global Summits will explore ways you can transcend traditional boundaries through divergence. Find out more about this event at CoreNet.